About the Firm
---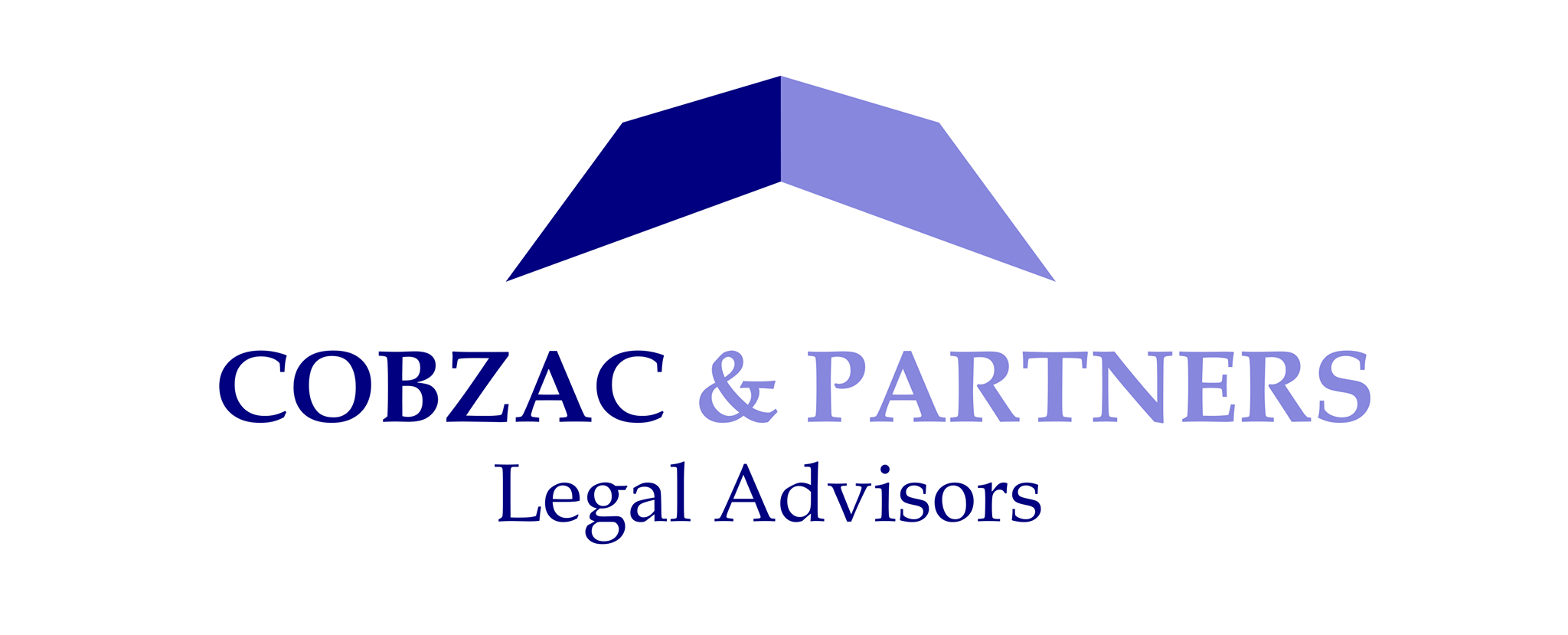 Cobzac & Partners is a well-known law firm operating in Moldova. We have been providing top quality legal services for both international and local clients, specializing in banking and finance, commercial law, debt recovery, insolvency, real estate law, dispute resolutions, intellectual property, mergers and acquisitions, project financing and restructuring, and others.
We represent a wide range of clients, including companies in need of financial restructuring, leading financial institutions, investors, acquirers, business partners, trustees, administrators and receivers in connection with the largest and most complex insolvencies and restructurings, as well as, in connection with acquisitions of distressed companies, debtor-in-possession financings and exit financings.
In addition, our team provides first-class advice to support client's business in all market conditions. Our expertise consists not only in the solid banking, finance and capital markets knowledge displayed by us, but also, in the experience we have gained over time as a law firm and the best practices we have developed for the Moldovan jurisdiction. We are designing solutions which factor in, to the best extent possible, future developments.
We provide counselling in the field of corporations, most frequently within the framework of establishment of corporations and associated corporate relations, counselling in the field of shareholder structures and agreements for local and foreign investors and strategic partners; mergers, divisions and squeeze-outs of local corporations.
Our litigation and arbitration practice has a long track record of achievement in complex, high stakes, international disputes. We bring exceptional industry knowledge and provide leading edge advice. Because our lawyers are leaders in the local jurisdiction, we are positioned to deliver both local insight and global perspective to meet our clients' interests in many complex and difficult cases.
We have a broad experience in assisting local and foreign clients active in various sectors in structuring transactions and operations to meet the requirements of Moldovan and European Union competition legislation and in defending or obtaining clearance for their business conduct.
At the moment our team is composed of 10 professionals specialized in various fields, who are among the best in what they do. Our team of lawyers includes a mix of highly experienced lawyers with in-depth knowledge of the Moldovan market and of the specific regulatory and business local environment. Our philosophy is to constantly increase the quality of services through building up a dynamic team of top lawyers. Our team have been overcoming regulatory hurdles and exceeding expectations for an exemplary foreign and local client base for years.
Our superior, personal approach client service has been recognized as a distinguishing feature of the firm and the acknowledgments we receive from our clients and peers are a testimonial that speaks for itself.
The structure thus created combines the advantages of proficiency with the dynamic of a young management committed to provide prompt, effective, highly qualified and well reputed assistance and representation in legal matters.
We are advancement facilitators. When activating our resources and knowledge of law and business, our guiding principle is always what serves the client's best interests. In everything we do our objective is to combine the highest professional standards with efficiency, reliability, understanding of the client's needs, and empower clients to create, develop and safeguard thriving businesses. Considering the actual economic environment, which varies through increased competitiveness and different changes on the world's map, we try to find the best personalized solution for each client, to offer high quality law services.
Cobzac & Partners law firm is all you need to succeed in business, even though your project is only an idea or it is starting to develop.